Celebrate Your Feminine .
GLOW.
How would it make you feel if you put yourself first? If the only thing you have to do is receive, turn inwards, be carried and cherished, while playing with your feminine creative power? Together with other likehearted women?
We are inviting you for the international edition of Celebrate Your Feminine GLOW, on June 2nd in Amsterdam.
GLOW is a nourishing and unforgettable one-day experience:
A day of authentic connection, deep relaxation, activation, meditation, rituals, systemic work and sacred feminine dance.
A day to experience the power of your softness, embrace your light and shadow and reveal your magic.
A day to connect the visible with the invisible, to activate and strengthen the bond with your female ancestors and to feel their empowerment towards you.
In other words, a day to celebrate the feminine, your sacred female lineage and our original connection.
BEHIND EVERY STRONG WOMAN STANDS
HER SACRED FEMALE LINEAGE
We open a sacred space for women who are longing for connection,
depth and magic.
Who want to nourish themselves from within;
in stillness, movement and rituals.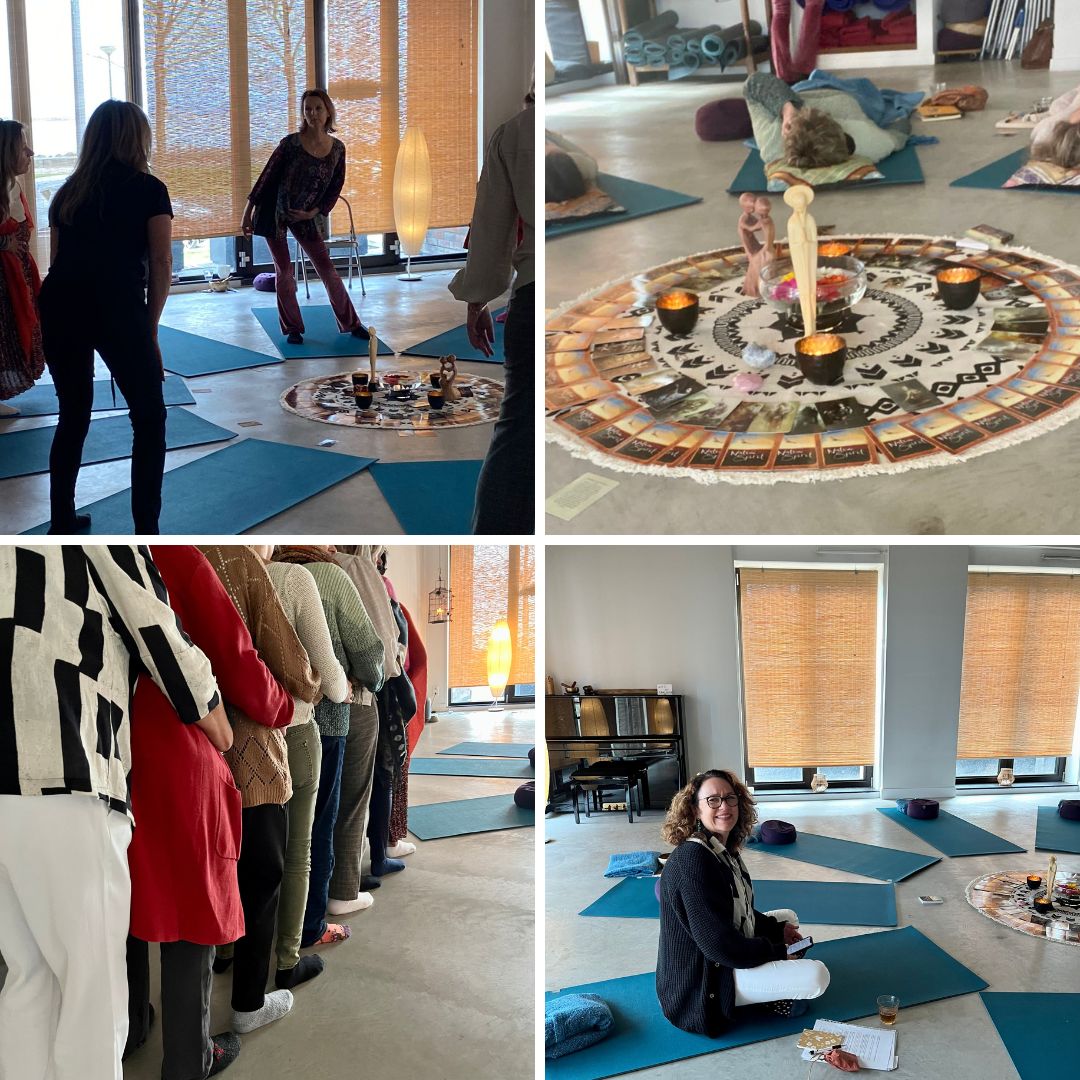 We will create a space where you can be your UNFILTERED self.
Where you can lay down and PAUSE.
Turn inward.
Open for what wants to UNFOLD.
Without pushing, or controlling.
Being NOURISHED by the feminine energy.
Being rocked and cherished.
RECEIVING what is meant for you.
Your Feminine GLOW.
The feminine is cyclical, but nobody taught us. The asphalt of patriarchy has rolled over our authentic wild nature. In our current system there is no room for the cyclical nature of the woman, and more than ever, we have been separated from her ancient body wisdom. We're supposed to be always 'on', we live as it's always summer in our life, and we schedule our rest on weekends and holidays. As a result, many women are living from their head and have lost the connection with their bodies original rhythm.
Celebrate Your Feminine GLOW is about YOU, your natural rhythm
and your initial place in your female lineage.
By consciously connecting to your body and its innate wisdom, you activate your life energy.
By embodying the ancient rhythm of the goddess dance you align your energy system and awaken your inner fire.
By surrendering to the vibrant and nourishing energy field you open up your magnetic feminine frequency, your GLOW.
By sensing the right place in your female lineage, you will experience the connection between the visible and the invisible, and restore the natural course of your feminine energy.
SEEING YOURSELF AS AN ENERGY BEING
CAN BE YOUR MOST  IMPORTANT
PERSONAL BREAKTHROUGH
"GLOW was a beautiful and warm experience in which the feminine was fully allowed: the energy, silence and movement, sharing and tuning in to yourself, the deepening. I have experienced this day as relaxing, stimulating and challenging. I feel more freedom, which was my intention, and I look back with fondness on this day".
"GLOW was really a gift to myself. Connecting with other women in a nice, safe setting, relaxing, feeding myself (also literally, with a delicious healthy lunch) and landing in my body again. It was magical!"
June 2nd, 2023
9 women
09.45 Welcome
10.00 Opening
17.00 Closing
Stadsoase naar Zee,  Amsterdam
€147,00
Excluding 21% btw
Including: tea, coffee, cacao ceremony, vegetarian lunch and healthy snacks.
We are all walking each other home
Our paths always seem to cross. As if we are walking on the same track with a similar frequency. A path that we do not walk alone, because there are many women with us.
We are all walking each other home.
We connect, over and over again, on a deeper layer with the primal power and wisdom within ourselves, and we pass that experience on to every woman who resonates with this.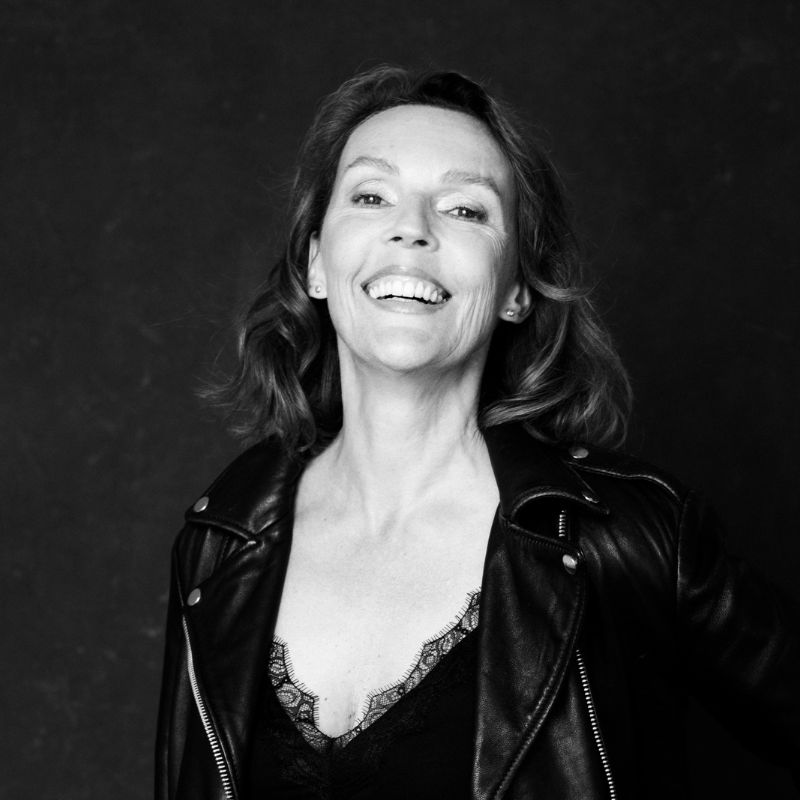 Marianne Hermsen is a feminine empowerment guide, yoga teacher, co-active and embodiment coach.
In the morning Marianne will guide you into an embodied process of stillness, connection and movement to awaken your feminine power and potential.
'Marianne has created a very beautiful and safe space where I could connect with my womanhood, my sensuality and experience how you can and may stand in your (feminine) strength without shame and negative beliefs. The music helped me go deeper and to discover what was hidden or what I hadn't discovered yet. The intimate group of participants ensured a pleasant, safe atmosphere, allowing for connection and space for everyone individually. I feel empowered, creative, and in touch with my body and sensual self."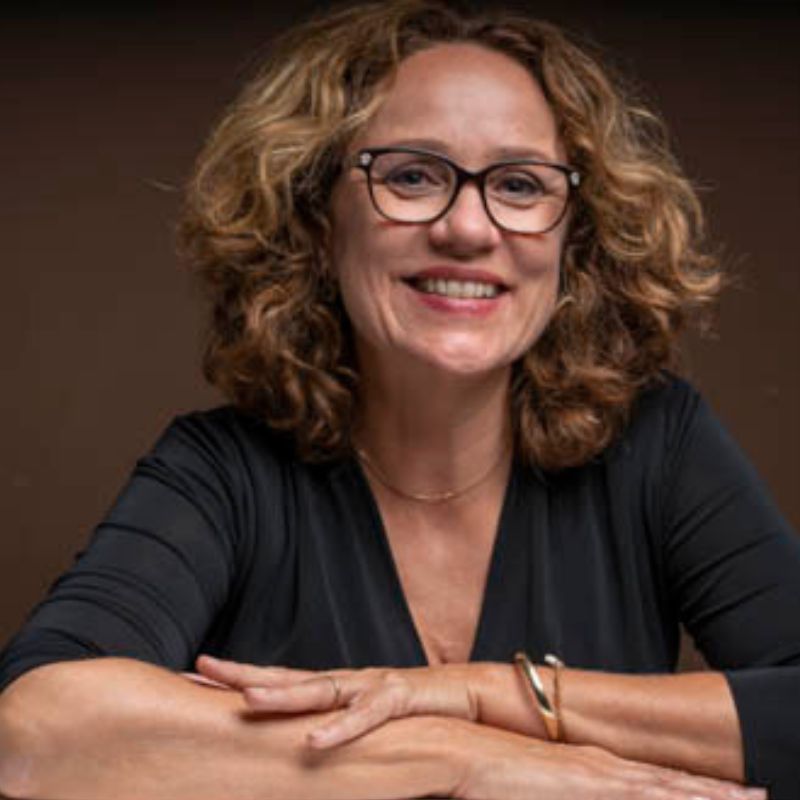 Juliette Rijnfrank is systemic therapist and intercultural coach.
Working with the wisdom of the energy field is GLOW's afternoon theme. Juliette will then guide you in your female lineage.
Juliette:
A couple of years ago, I was a participant in a systemic experience that changed my life. I wasn't even prepared for it, in hindsight you can't be, and in drawing up the women's line, I suddenly felt the hands, the support and love of all the women who came before me. It felt rooted, firm, grounded.  I have seen them. I've felt them. Women who kept the fire burning, in their hearts and in their homes. A primal force. And that primal power hasn't left me since then.'
Lovely woman, words are not enough to express this day.
The best way to explain it is to experience it.
This is an embodied process.
If you feel a YES in your body, listen to this feeling and follow your gut.
We look forward to welcoming you to experience an unforgettable day together.
With love, Juliette and Marianne.