Step into the coach you are becoming.
Congratulations! You are going to embark on the 6 months Certification Journey to bring your Co-Active Coaching to the next level. To support you in this intensive journey of deepening your coaching skills and at the same time growing as a coach and a person,  it is essential to choose the right coach.
Hi, I am Marianne!
As a CTI faculty member, a group supervisor, supervisor, examiner and certification coach, you will have the certainty to have an experienced Co-Active coach on your side.
Someone who knows all the ins and outs of the program.
Who is experienced in guiding you as a student through all stages of the program, the highs and the lows.
Who will be modelling Co-Active coaching when coaching you, so that you will deepen all the competencies  you learn in real time.
Let's connect for a free chemistry call!
FOR COACHES WHO ARE
READY TO EXPERIENCE A PROFOUND LEVEL OF CO-ACTIVE COACHING, WHILE DEFINING WHO THEY ARE BECOMING AS A COACH
Kick off
Before our first session you will receive a Kick off questionnaire to deep dive into who you really are, what makes you feel alive, what you dream of and what is preventing you from living the life you really want. It is also a place to start designing our Alliance and define what is most important to you in working with me as your coach.
Coaching
A 6 months inspiring and deep coaching journey, aligned with who you are becoming and what your goals are.
Connection and Accountability
Whatsapp  is the place where we'll connect between calls to share insights, milestones and celebrations and ask questions about your certification journey.
Duration
All calls are 60 minutes, except for the Kick off call which last 75 minutes.
Experience
Access to my knowledge, experience and best practices  as a senior CTI Faculty member and Co-Active Coach (+15 years experience), Professional Certified Coach  (PCC), Raja Yoga & Meditation Teacher, Holistic Coaching (Embodiment work, Intuition, Energy).
REGULAR PACKAGE
Based on a 6 months journey, 6 sessions (once a month):
Regular rate €1.350
Certification Student Special €995,- 
INTENSIVE PACKAGE
Based on a 6 month journey, 8 sessions (every 3 weeks) + BONUS:
Regular rate € 1.800,-
Certification Student Special €1.495,-
Bonus:  Free Oral Exam Preparation call (value € 175,-) to feel confident and ready for the last step of your program.
NOTE
All calls are 60 minutes, except for the Kick off call which last 75 minutes.
All rates are excluding 21% VAT if you are a resident of the EU.
I did not only find out who I am as a coach but I also found my voice again as a woman and those 'nagging negative inner critics' were quickly nowhere to be seen! She enabled me to connect with my authentic feminine self again in order to serve my clients the way they deserve and help them find their way home and lead the lives they dream of. Her warm, loving, strong, and business savvy persona is a true gift and it was such an amazing experience and pleasure working with her. Her energy is calming, warm, and loving but don't be fooled! She will challenge you and make you quit your BS when needs be in order to break through any obstacles or limits you may have set for yourself! If you are looking for a coach to lead you through any troubles in life, may it be business, private, relationships with others or yourself, spiritual guidance, or anything else look no further and just message her. She goes beyond and above as a coach to guide and support you on your journey! Her care even between coaching sessions makes you feel that she is truly a part of your journey and you are being looked after. I could not recommend her enough and already have!
I had the huge pleasure to work with Marianne during my CPCC certification journey. During our 6 months together, Marianne coached me in a way that felt both warm and dedicated. It helped me to deepen my vision and to stay confident when the certification process felt overwhelming.
During the 6 months certification journey of CTI I had the pleasure to work with Marianne. Her approach is open, warm and authentic. Working with Marianne has helped me to clarify my vision, trust my intuition more, let go and to really enjoy (both as a coach and in my personal life). Thank you Marianne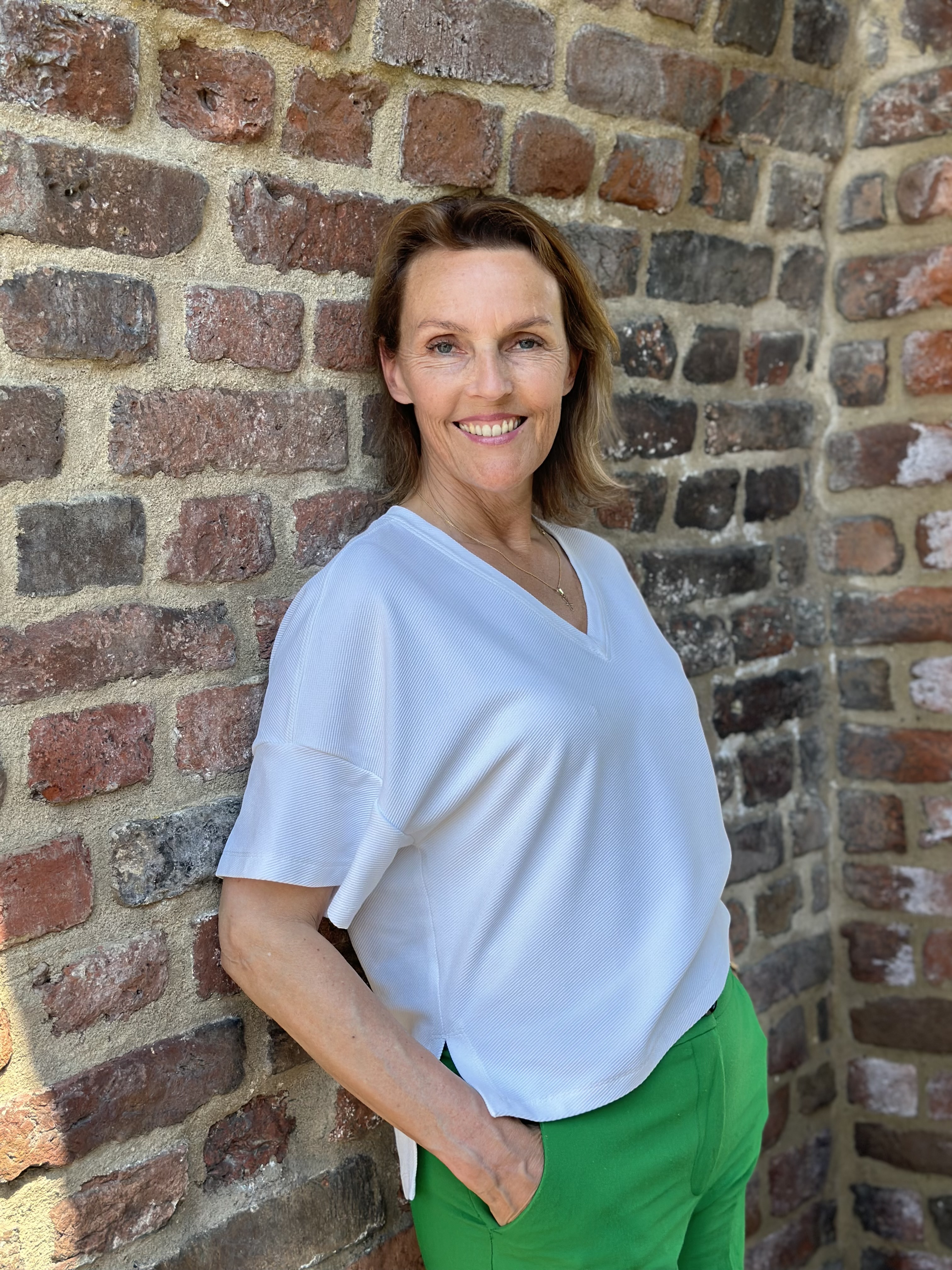 Hi, I am Marianne Hermsen. Native Dutch, living and working in Amsterdam with my partner and cat, mother of 2 grown up children.
I bring to this program:
Fifteen years of experience as a co-active coach, guiding hundreds of women and men empowering themselves and achieving their dreams.
A certified and accredited coach, faculty of the renowned Co-Active Training Institute USA, Raja Yoga-Meditation Teacher, Mindfulness Trainer, Business Mentor, Holistic Coach (Embodiment, Intuition, Energy).
My personal journey, where I've created a life that feels aligned with my core frequency and vision.