FEMININE EMBODIMENT JOURNEY
Unleash Your Feminine Power and Do The Work That You're Meant to Do.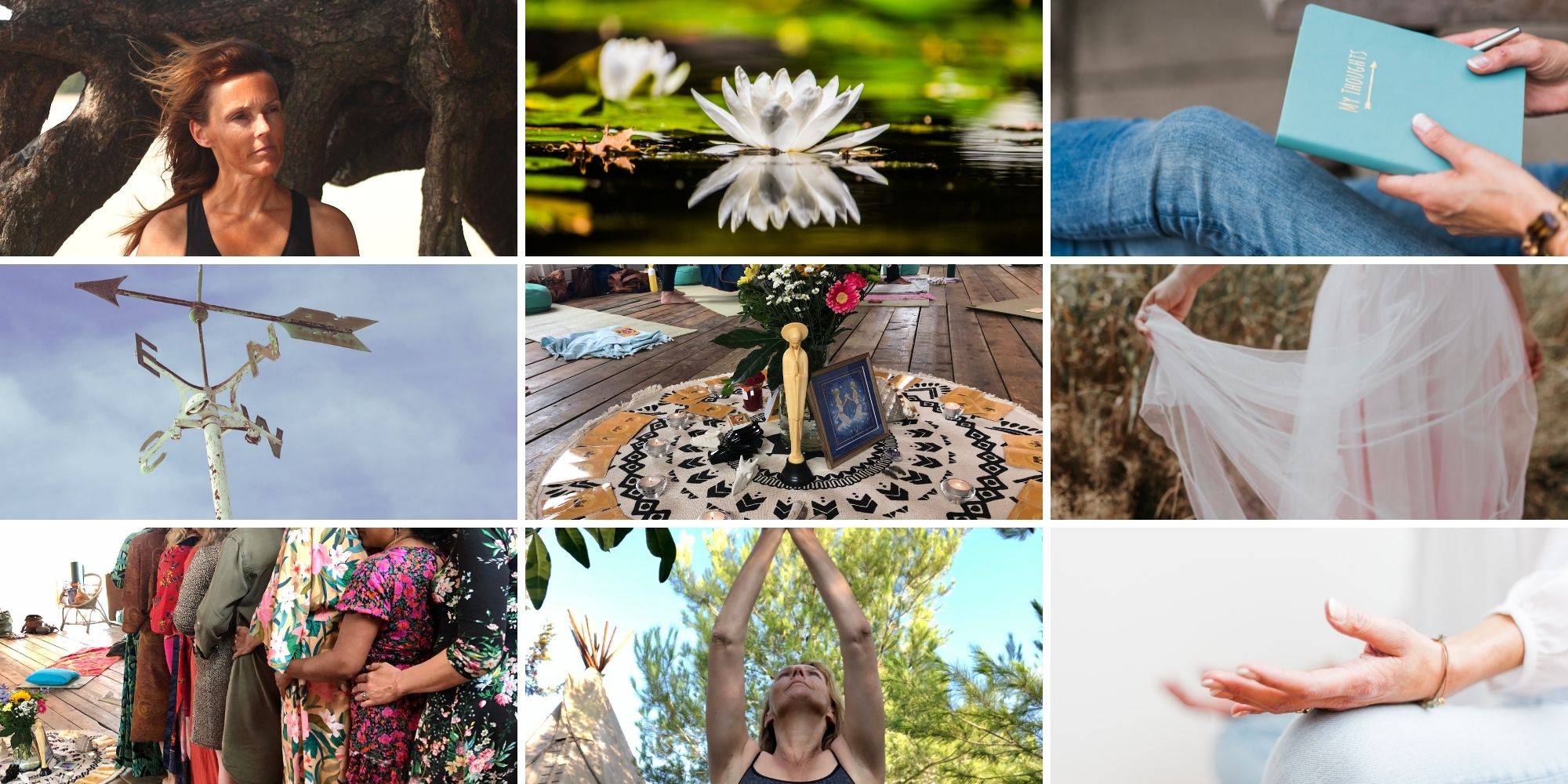 You're here to make a difference.
You're here to serve others through your work and your energy.
You love coaching, and you're one of a kind.
And yet, you feel that there's so much more inside of you that you're not using yet.
That it's time to rise to your full potential and do the work that you're meant to do.
Time to step into the fullness of who you are and what you stand for.
Time to start living from where you truly come alive.
Time to take ownership.
But where do you start?
READY TO UNLEASH YOUR FEMININE POWER?
Feminine Embodiment Journey is an empowering, expansive and playful coaching journey for women coaches who are longing to do the work they're meant to do, work from their highest potential and create magic shifts in their life and business.
A powerful blend of live coaching, teachings, embodiment practices, experiential learning and accountability, Feminine Embodiment Foundations is for women coaches who are ready to level up, be their unfiltered self, and rise.
It's also an invitation for you if you no longer want to do it all by yourself and long for guidance, support and real connection.
FOR WOMEN COACHES WHO ARE READY
TO UNLEASH THEIR FEMININE POWER,
BE THEIR UNFILTERED SELF, AND RISE.
'I've created the Feminine Embodiment Journey to offer a safe and expanding space where you can show up authentically, be witnessed in your vulnerability and uplifted in your feminine power '.
A space to be your unfiltered self.
A space to rest, to feel, and to heal.
A space to release, reset and renew.
A space to remember who you really are.
A space to expand, be courageous and playful.
A space to be witnessed and uplifted.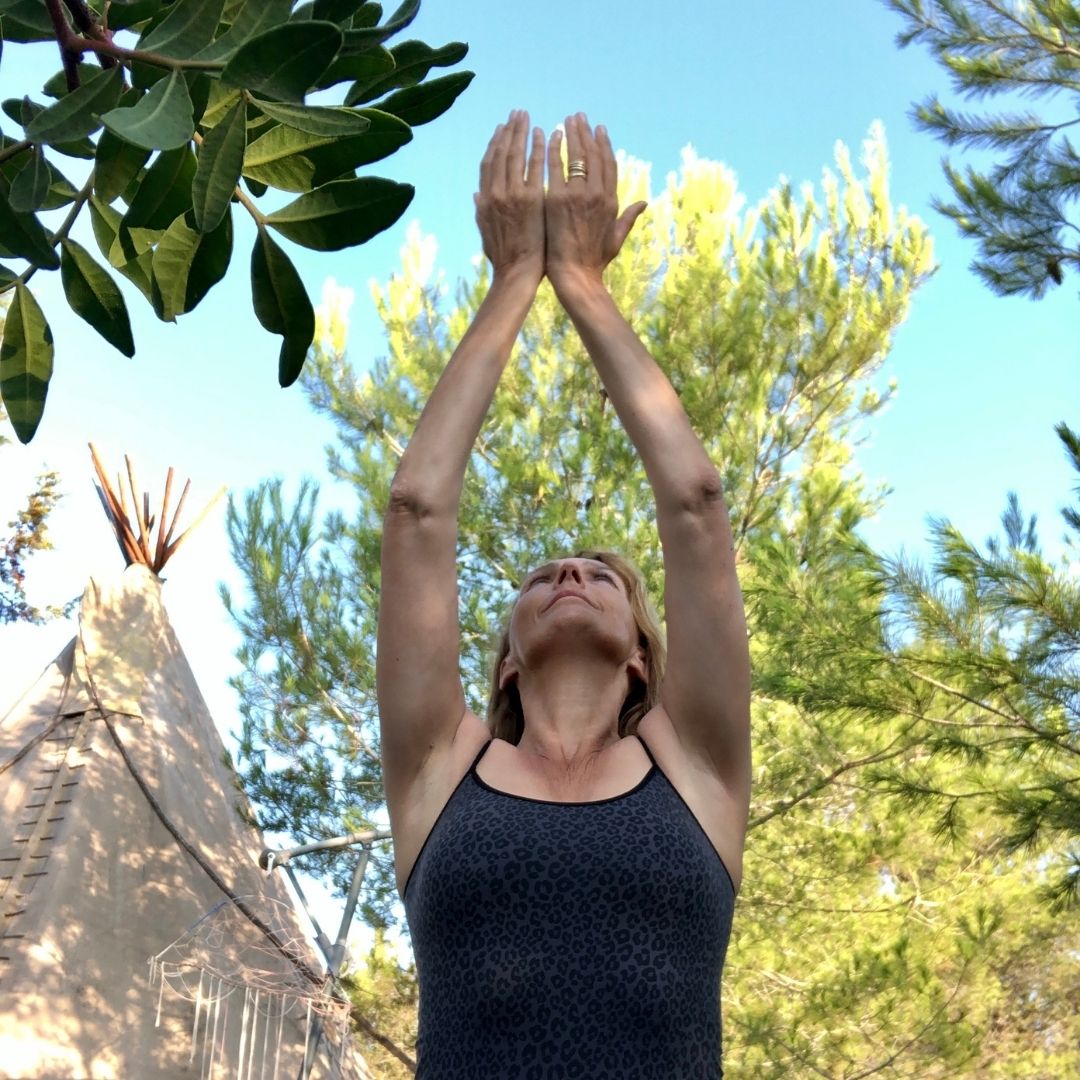 Feminine Embodiment Journey is a personal inner journey where you'll be walking your authentic path, be your unfiltered self and unleash your feminine power.
You'll experience:
How to preserve and refine the greatest asset you have – YOU.
How to unleash your authenticity, brilliance and magnetic presence.
How to embody your own truth and start walking your own path.
How to re-energize, refocus and renew your passion for what you do.
How to take inspired actions that are aligned with your body, heart and soul.
How to expand your range as a woman and a coach.
SHE WAS NEVER QUITE READY. BUT SHE WAS BRAVE. AND THE UNIVERSE LISTENS TO BRAVE.
FEMININE EMBODIMENT JOURNEY IS FOR YOU IF
✼ You want to expand the impact you are making through your work.
✼ You're ready to let go of what no longer serves you, and step into your full potential.
✼ You want to use more of your feminine energy, but you tend to fall back onto your masculine qualities.
✼ You are longing for a change, but you feel unsure about the next steps.
✼ You want to take ownership of your work and life, and prioritize what is really important.
✼ You can't really explain it, but you just know that you want to walk this path with me.
(Even if one or two things on this list resonate for you, Feminine Embodiment Foundations could be a great next step on your path…)
Deep 1:1 Coaching, Co-Creation, Teachings, Meditations, Embodiment Practices, Integration and Accountability
Feminine Embodiment Journey is a 6 months Intensive Coaching 1:1,  where you'll start working from a blanc canvas, walking yourself home in a safe space where everything can unfold in service of your highest potential.
This journey will be co-created  by your input, questions and your life experiences.
I'll be your spaceholder, safeguarding an unfiltered, sacred and accepting space, where you can show up authentically, being witnessed and uplifted.
Themes included in this journey:
✼ Let Your Body Lead – Take up Your Space + Feel Your Magnetic Power
✼ Your Energy is Your Currency – Intentional and Vibrational Impact
✼ Get Out of Your Own Way – Identify and Embrace Your Shadows to Show Up Fully
✼ Feminine and Masculine Energy – Unleash Your Feminine Creative Power
✼ Embodied Intuition – Expand Your Inner GPS for Clear Directions and Focus
✼ Self-Love – The Art of Filling Your Own Cup First
✼ Self-Healing – Meditations and Rituals to Cultivate Inner Peace and Clarity
THE JOURNEY
You'll be immersed in a 6 months intensive journey of awareness building, transformation, integration and accountability.
APPLICATION
You and I will connect for an application call to see if we have the right fit to work together. Apply Now
COACHING CALLS
There will be 10 coaching calls with deep coaching, teachings, meditations and embodiment work 
ACADEMY
You'll get access to inspirational content and teachings, voice notes and meditations to keep you energized, commited and on track. It will help your mind to catch up with what your heart, gut and body already know. Content will be created in real time, based upon the learnings of the coach calls and my trackrecord of 15 years experience in the field of personal and professional development of women leaders.
CONNECTION AND ACCOUNTABILITY
Whatsapp  is the place where we'll connect between calls to share insights, milestones and celebrations.
INVESTMENT

The total value of this 6 months Personal Coach Journey, including Access to the Feminine Embodiment Academy  is €2.994,-.
Your investment is €2.494,- excl. 21% VAT if you pay the full amount before the start of the program.
Payment Plan: 6 monthly instalments of €433,- excl. 21% VAT (first month payable before the start of the program).
"I need to be called out on stuff, that's the kind of coaching which works for me. Safe space, spiritual connection, but also understands the business world as well. I have put myself out there to be coached by the world's best. You my dear Marianne have something very special… you are the best".
'I took a look at your new program and it is so you! As I was reading more about what the program entails I felt an overwhelming sense of gratitude that I had the opportunity to receive all you have to give in a 1:1 setting and the results still resonate with me today.  Learning about the wisdom that is within me and how to access that for myself, but also for others, was very powerful. Any woman needing this will be lucky and blessed to follow your program'.
'What I like about you is that you lead by example. And you are caring. You don't take no for an answer, you actually push forward. You have this tenacity for issues. I know that when I am speaking to you I better have my shit ready. As a result of working with you I am actually much more aligned with myself, with what I know and what I want to bring into the world'.
'Marianne truly listens throughout the sessions and provides the right questions to explore the hidden paths that are within ourselves and can bring us to where we want to be. I would highly recommend Marianne as a coach to anyone who is looking to reclaim their feminine power, connect with their inner leader/self, and explore their hidden gifts. Marianne helped to explore my full potential, an aspect that has made all the difference in me'.
Hi, I am Marianne,  and I work with women coaches/entrepreneurs to unleash their brilliance and do the work that they're meant to do. 
I guide you on a deep inner journey into remembering who you are, and why you're really here. As a result of this, you'll feel a new inner certainty, clarity and confidence in your life, leadership and business.
The choices you make based upon this higher state of consciousness will be fully aligned with the life you want to live and the work you envision to bring into the world.
I bring to this program:
Fifteen years of experience guiding hundreds of women empowering themselves and achieving their dreams.
A certified and accredited coach, faculty of the renown Co-Active Training Institute USA, Raja/Yin Yoga-Meditation Teacher, Mindfulness Trainer, Business Mentor, Divine Dance Teacher and Somatic Awareness Trainer.
My personal journey, where I've created a life that feels aligned with who I really am, and what I stand for.
I'm a mom of two, Eline (21) and Sam (19) and live in Amsterdam with my partner, son and cat, where I love to walk, bike and discover new places and people.